(Before) Jeep Wrangler.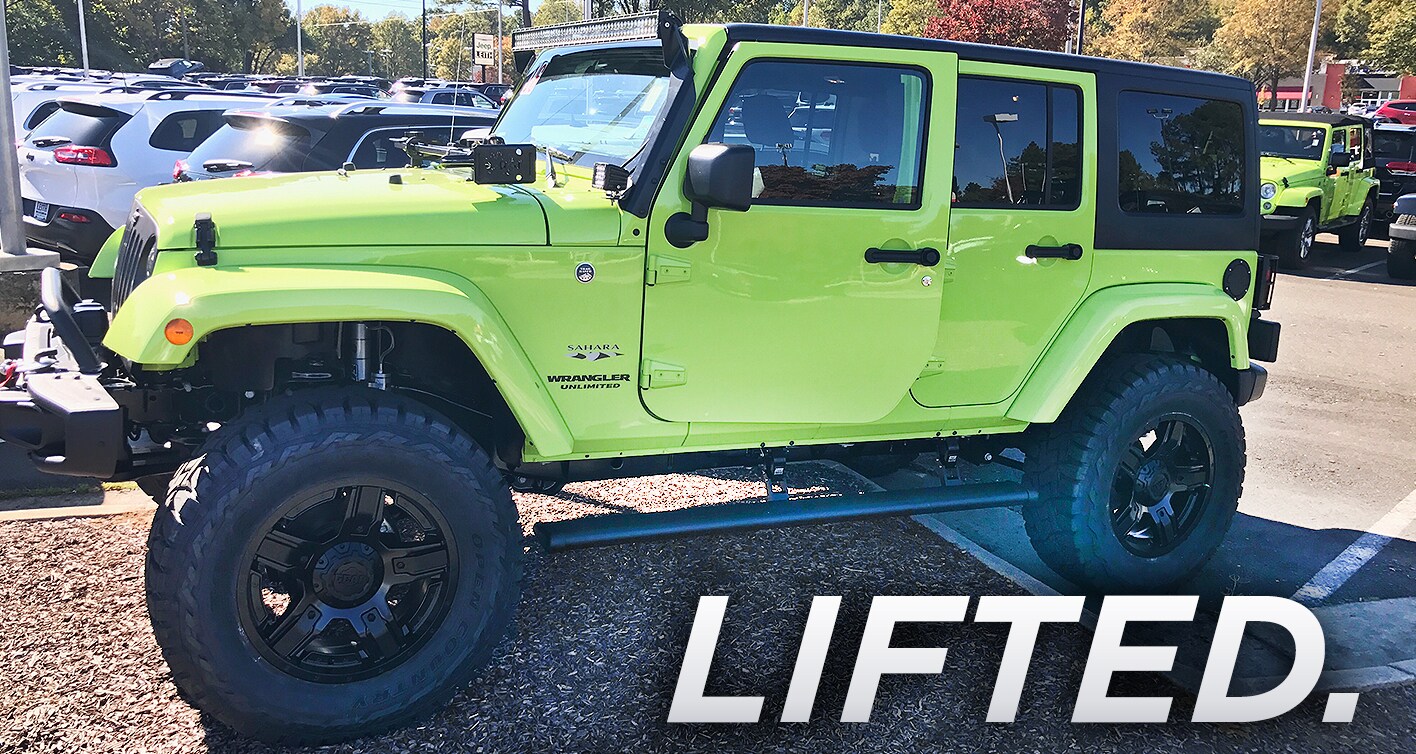 (After) Jeep Wrangler Lifted.
Your spirits are bound to rise when you come to Leith Chrysler Jeep.
"Big Foot" Wranglers with lift kits and added equipment are the reasons why. We've made the modifications for you so you can lookup to a Jeep even more.
Come in today to see the height of cool.